America
Sold Out!
November 30 at 8:00pm
Tickets: $80-$47 (price does not include fees)
Buy Tickets Online or call 740.345.5483

Please note, tickets purchased out of state will be held in Will Call for pick up.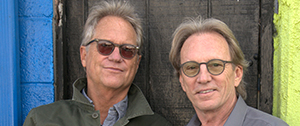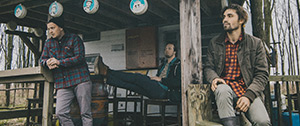 America's journey has found them exploring a wide variety of musical terrain. Their best-known tunes, which also include "I Need You," "Ventura Highway," "Don't Cross The River," "Tin Man," "Lonely People," and "Sister Golden Hair" were cornerstones of 1970's Top 40 and FM rock radio. Yet beyond their impressive catalog of hits, listeners would discover there was always much more to America than surface perceptions. The combination of Gerry Beckley's melodic pop rock and Dewey Bunnell's use of folk-jazz elements, slinky Latin-leaning rhythms and impressionistic lyric imagery contrasted well with Dan Peek's more traditional country-rock leanings and highly personal lyrics.
America's albums--six certified gold and/or platinum, with their first greatest hits collection, History, hitting four plus million in sales--displayed a fuller range of the trio's talents than did their singles. Their material encompassed an ambitious artistic swath; from effects-laden rockers to oddball medleys to soul-bearing ballads, America displayed a flawless blend of disparate genres and styles as wide-open as the great American plains.
Oliver Hazard
We are Oliver Hazard - Mike, Griff and Dev - from Waterville, Ohio. Devin works maintenance for the public school system in Toledo; Griff is a terrible salesman, formerly selling copy machines; and I (Mike) work as an instructor for Outward Bound California, just outside of San Francisco. We grew up together and recently reconnected when I came home to visit my family. We wrote and recorded our first album in three weeks, and we are so excited to share our music and our world with you all.
Most of you have never heard of Waterville, Ohio. It's an old canal town, just south of Lake Erie. If you blink, you'll miss it. We live next door to a Chinese restaurant run by Henry and Pearl, serving the best (only) hot sake in town; we wrote a song about them. Music has given us the opportunity to speak our minds in a place where certain ideas aren't always accepted. We can't wait to meet you all and hear your stories as we begin to tell ours.
We are frequently adding great programming, doing ticket giveaways and much more, so stay connected with us!
Without the generosity of The Midland Theatre family and friends, we would not be what we are today. There are a number of ways you can be a part of something very special here at The Midland Theatre.
Kroger Rewards
Kroger will donate to The Midland Theatre every time you use your Kroger Plus Card!
Annual Fund Donation
Become an Annual Fund Member of $100 or more and gain ticket access before the public.
Amazon
Shop on Amazon.com using this link and Amazon will make a donation to The Midland Theatre.