We are frequently adding great programming, doing ticket giveaways and much more, so stay connected with us!
Without the generosity of The Midland Theatre family and friends, we would not be what we are today. There are a number of ways you can be a part of something very special here at The Midland Theatre.
Kroger Rewards
Kroger will donate to The Midland Theatre every time you use your Kroger Plus Card!
Annual Fund Donation
Become an Annual Fund Member of $100 or more and gain ticket access before the public.
Amazon
Shop on Amazon.com using this link and Amazon will make a donation to The Midland Theatre.
Black Violin: Classical Boom Tour
Accompanied by The Newark-Granville Symphony Orchestra
Sponsored by North Valley Bank
October 15, 2017 at 7:00pm
Tickets: $46-$30 and $22.50 student pricing in select sections (some ticketing fees may apply)
Buy Tickets Online or call 740.345.5483
Please note, tickets purchased out of state will be held in Will Call for pick up.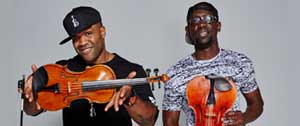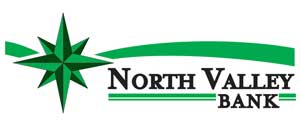 "Black Violin upends cultural and musical stereotypes…an unexpected blend of classically trained musicianship and hip-hop beats and inventiveness." —The Miami Herald
"The duo elicits brilliant music with poignant message for the world." —Essence
Black Violin has announced their US Classical Boom Tour, which kicks off on Aug. 23 in Martha's Vineyard, MA. The 29 market tour is a follow up to the successful Unity tour, which saw 28 sold-out public performances.
After serving as the house band for the ESPN's hosted 82nd Annual Heisman Memorial Trophy Presentation, the network recently selected Black Violin's track "Stereotypes" to promote the upcoming 2017 US Open. The tennis tournament will be exclusively televised on ESPN Aug. 28 - Sept. 10, with television and online commercials featuring Black Violin airing now. Watch the spot HERE.
Black Violin is currently writing and recording their next studio album, due out in 2018. The band's most recent record, Stereotypes, debuted at #1 on the Billboard Classical Crossover Chart and #4 on the Billboard R&B Chart. NPR praised the album and band, saying "their music will keep classical music alive for the next generation."
Black Violin is composed of classically trained violist and violinist Wil B. and Kev Marcus, who combine their classical training and hip-hop influences to create a distinctive multi-genre sound that is often described as "classical boom." Black Violin has shared stages with top names including Kayne West, Aerosmith and Tom Petty, and has creatively collaborated with the likes of Wu-Tang Clan, Wyclef Jean and Alicia Keys.
The duo composed music for the television series Pitch which debuted on FOX in 2016, in addition to appearances on HBO's Ballers, The Tonight Show, Travis Smiley Show, The Wendy Williams Show, and The Ellen Show.
In addition to their public concerts, Black Violin has performed for more than 100,000 students in the past 12 months throughout North America and Europe. The band is endorsed by Yamaha Music, and has partnered with the National Association for Music Manufacturers (NAMM) to continue their advocacy for accessible music education.