Eli Young Band
Opening artist: Jake Rose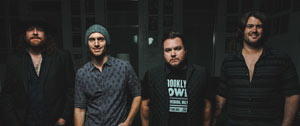 Eli Young Band kicked off summer with brand new music, marking their first single on The Valory music Co. and continuing their evolution with Big Machine Label Group. Their refreshing "Saltwater Gospel" is quickly making waves with airplay at County radio nationwide and across SiriusXM's The Highway and No Shoes Radio ahead of the June 27 add date. With soul-cleansing lyrics and a catchy melodic flow, "Saltwater Gospel" is destined to follow the impressive trajectory of EYB's previous PLATINUM and MULTI-PLATINUM chart-toppers: "Drunk Last Night," "Even If It Breaks Your Heart" and "Crazy Girl." Their last album 10,000 TOWNS ranked #1 on the Billboard Top Country Albums chart, landed a coveted Top 5 spot on the Billboard 200 and claimed the top spot on the iTunes Country Albums chart. EYB's hit singles have been awarded Billboard's #1 Country Song of the Year and ACM Song of the Year, in addition to garnering EYB numerous nominations from GRAMMY, CMA, CMT, ACA and Teen Choice Awards. They have performed on NBC'S TODAY, Conan, Late Show With David Letterman, The Tonight Show With Jay Leno, Late Night With Jimmy Fallon, Jimmy Kimmel Live! and FOX & Friends. The talented foursome has toured with Toby Keith, Kenny Chesney, Rascal Flatts, Tim McGraw, Jason Aldean, Darius Rucker and Dave Matthews Band. They are currently debuting music for fans at festivals across the country and recording a new album with producers Ross Copperman and Jeremy Stover in Nashville. For tour dates and more, visit EliYoungBand.com.
About Jake Rose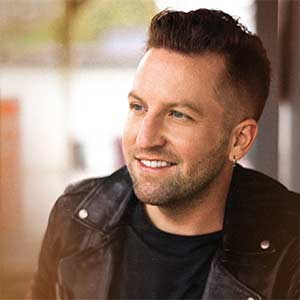 Jake Rose is a singer songwriter from a pumpkin farm north of Minneapolis and former frontman of Atlantic Records rock band "New Medicine". In Jake's early years when he wasn't baling hay and building fences, he could be found side stage at his Dad's country band shows, "Stampede". Jake toured the world with "New Medicine" and developed his songwriting skills. He quickly realized the nature of his storytelling was a fit in the country genre. Jake has written songs for Meatloaf, Colt Ford, Keith Urban, and Kid Rock. The multi-talented artist is currently making his debut solo record with Grammy award winning producer Nathan Chapman (Taylor Swift, Keith Urban, etc.) and Kevin Kadish ("All About That Bass" creator). His first single "Sleeves", co-written with hitman Craig Wiseman, debuted on the Highway and CMT https://youtu.be/w4F8H_J-PeI . Jake's 2nd single "Favor" is a hot pick on playlists across streaming platforms. "Family" is an anthemic celebration of the friends we choose as our family and is resonating with fans of Wild Country and Today's Country Hits on Spotify. Jake spent 2018 opening for Tim McGraw, Billy Currington, FGL, Eli Young Band, Russell Dickerson and LoCash to name a few. 2019 promises even more exciting shows at a festival near you! Look for more NEW JAKE ROSE MUSIC starting with "Like This Like That" streaming now. For the complete Jake Rose Summer Tour Schedule go to: https://www.jakeroserocks.com. In Jake's own words … "LET'S GOOOOOO!!!"
Connect with Jake:
We are frequently adding great programming, doing ticket giveaways and much more, so stay connected with us!
Without the generosity of The Midland Theatre family and friends, we would not be what we are today. There are a number of ways you can be a part of something very special here at The Midland Theatre.
Kroger Rewards
Kroger will donate to The Midland Theatre every time you use your Kroger Plus Card!
Annual Fund Donation
Become an Annual Fund Member of $100 or more and gain ticket access before the public.
Amazon
Shop on Amazon.com using this link and Amazon will make a donation to The Midland Theatre.