We are frequently adding great programming, doing ticket giveaways and much more, so stay connected with us!
Without the generosity of The Midland Theatre family and friends, we would not be what we are today. There are a number of ways you can be a part of something very special here at The Midland Theatre.
Kroger Rewards
Kroger will donate to The Midland Theatre every time you use your Kroger Plus Card!
Annual Fund Donation
Become an Annual Fund Member of $100 or more and gain ticket access before the public.
Amazon
Shop on Amazon.com using this link and Amazon will make a donation to The Midland Theatre.
Jason Farnham
with guest Sam Bryson
Midland 295 Concert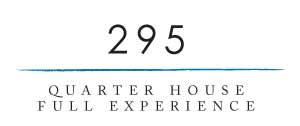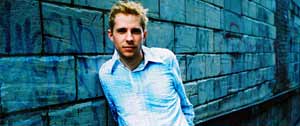 What is Midland 295?
295 is a very unique concert experience at The Midland Theatre. For this new concept event, seating is limited to just 295 distinctive guests. The seating is limited, but the talent is not! Don't tell anyone, but we are going to let you take drinks to your seats!
Jason Farnham
Jason Farnham of Los Angeles, CA is truly the "International Entertainer of Contemporary Piano Music". His spectacular show "An Evening of Contemporary Piano" delights audiences around the U.S., again and again. Fans have affectionately dubbed him "Schroeder" from Peanuts because of his toy piano, his witty Victor Borge-style piano comedy antics and the clever way he interacts with the audience. The variety includes contemporary romantic piano, jazz, bossa nova, blues, and classical with a twist! The newest addition to his piano show is Fur Elise with a techno-rock-dance beat: "Fur God Sakes Elise, Let's Dance!" And Wolfgang Amadeus Mozart's Rondo Alla Turca has now become "Rondo Alla Techno". Always included in the lineup are Jason's signature romantic piano pieces, like his 2008 original instrumental hits, "Lisa's Song" and "Summer in Athens, Ohio".
Raised in Canton, Ohio, Jason began playing the piano at the age of four. He studied piano with numerous teachers and was classically trained. Later in high school and his college years at Ohio University, he began crafting his own style of music. Jason and his wife Lisa moved to Los Angeles in 2006, where he has been involved in numerous projects. A diverse composer and songwriter, his song "Rock Star", from the album "Barriers", was placed in 2 feature films, "Bobby Khan's Ticket to Hollywood" (2011) and "American High School" (2009). "Morning Coffee", from the same album, was featured on the Filter Magazine Channel on all American Airlines flights for the month of January 2009. Jason has also appeared as a pianist in an episode of "Queen Bees", which aired Fall 2008 on Nickelodeon. Jason keeps strong ties to Northeast Ohio, and "Good Morning Cleveland" Channel 5 ABC did a feature story in 2010 about his world peace song and viral YouTube video "Love Around The World". (www.youtube.com/jasonfarnham)
Recent projects include composing and producing the music for a Fox Movie Classics Commercial: "Office Space: The Musical", a BMW commercial, scoring the feature film "Hiding in the Open", and composing music for the web series "Goon". Through Studio 51 Music, Jason also provides background music for Harpo Productions, and one of his tracks was selected as the theme song for "The Dr. Oz Show" (Season 2009-2010). His score for the short comedy film "You Are What You Eat" earned him a Platinum Remi Award at the 2011 Houston International Film Festival. Jason's music has also been licensed and used in numerous public service announcements, promos, and election campaigns. Visit www.jasonfarnham.com to keep up with the most recent news, and to sample Jason's six albums.
Sam Bryson
Since 2012, Sam Bryson has been the Director of Percussion Studies at Weber State University. He served as an adjunct professor of percussion at Utah State University and as the graduate assistant in percussion at Northern Arizona University.
Sam is an active performer in various genres of music including jazz, county, rock, orchestral, musical theater, opera and world music. He performs regularly with Craig Jessop and the American Festival Chorus and Orchestra, the Jon Gudmundson Jazz Quartet, the Ostermiller Jazz Trio, the Utah Festival Opera and Musical Theater Company, Music Theater West, Leaping Lulu, Tyler Whitesides and the Jammin' Janitors, Jason Farnham, the New American Philharmonic, the Northern Utah Symphony Orchestra and the Cache Regional Theater among others.
He has performed with such artists as Peter Cetera, Kansas, Diamond Rio, Maureen McGovern, Joel DiBartolo, Ney Rosauro, Wycliffe Gordon, Corey Christiansen, Mike Christiansen, Casey Cangelosi, Arrival from Sweeden (the Music of Abba), Donny Osmond, Marcos Santos, Knoel Scott, Joe McQueen, Lars Yorgason, Chris Vadala, Dana Landry, Erik Applegate, and Michael Ballam among others.