We are frequently adding great programming, doing ticket giveaways and much more, so stay connected with us!
Without the generosity of The Midland Theatre family and friends, we would not be what we are today. There are a number of ways you can be a part of something very special here at The Midland Theatre.
Kroger Rewards
Kroger will donate to The Midland Theatre every time you use your Kroger Plus Card!
Annual Fund Donation
Become an Annual Fund Member of $100 or more and gain ticket access before the public.
Amazon
Shop on Amazon.com using this link and Amazon will make a donation to The Midland Theatre.
Secrets to Creating a Disney-Like Culture & Empire in Any Business
With John Formica
sponsored by Good Guys Garage
October 14, 2021
Tickets: $15 (1 ticket), $100 (10-15 tickets) and $150 (16-25 tickets)
Session 1: 9am-11am
Session 2: 1pm-3pm
To purchase call 740.345.5483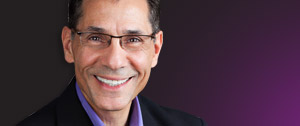 Session 1: 9am-11am
(Front Line Staff, Supervisors, Managers, Business Owners)
1. The 5 Keys to Perform a Disney-like Customer Focused Culture in Your Organization or Business.
2. Attract More Customers- Understand the Mind Set of Your Customers to Give them What they Really Want!
3. Build Customer Loyalty For Life! - How to Emotionally Engage the Hearts and Minds of Your Customers to Love You.
4. "It's Show Time"- How to Develop a Disney "On-Stage" Five Star Customer Experience.
5. Secrets to "WOW" Your Customers and Create Disney-like Raving Fans
6. The Magic Experience Begins With Your People!
7. Making Relationships and Connections More Memorable, Likable and Magical!
Session 2: 1pm-3pm
(Supervisors, Managers, Business Owners, Executives)
1. Learn Disney Leadership Strategies to Create a "Whistle While You Work" Team Environment, Reduce Turnover, Be More Productive, Build Team Morale and Have Fun Every Day!
2. How to Find, Interview, Hire and Keep Only the Best People and Never Have a Bad Hire Again
3. Develop a Remarkable Customer Focused Team Culture to Gain Loyal and Committed Employees All Working Together.....And Much More!