Jo Dee Messina
with special guest Bryan Lewis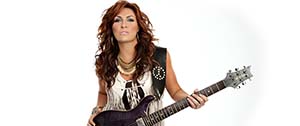 Jo Dee Messina is a seasoned veteran in the music industry, always evolving and reintroducing herself and her sound as she gains new experiences in life. Jumpstarting her career, Jo Dee's breakout song, "Heads Carolina, Tails California," made her a household name. Following the success of her debut, Jo Dee posted nine No. 1 hits, sixteen Top 40 songs, sold over five million albums worldwide, and was honored by the ACM Awards, CMA Awards, and GRAMMY Awards. As Jo Dee's résumé grew, she proved to be a trendsetter and history-maker, becoming the first female in country music history to celebrate three consecutive multi-week, chart-topping songs.
Jo Dee later parted ways with her long-time record label and embraced the strong, empowered female persona for which she became known. Taking matters into her own hands, Jo Dee created Dreambound Records, called on her fans to become her dedicated team, and released her most personal album to date, Me.
Aside from her studio successes, Jo Dee has also created a reputation for herself as one of the most passionate, high-energy performers in the business. Sharing her hit tunes; newly penned, emotionally-driven songs; and personal testimony, Jo Dee has been traveling the country for many years, receiving rave reviews for her authenticity, commitment, and openness on stage. Hoping to inspire and enlighten fans from all walks of life with every step she takes, Jo Dee has made it her mission to present herself and her story with honesty, allowing people to see behind the masquerade.
With a decorated past in the rearview mirror and endless dreams and an open road of possibility before her, this relatable woman, wife, mother, daughter, sister, friend, speaker, author, and incredibly gifted singer-songwriter has only just begun. Fueled by faith, belief, and love, Jo Dee pours her heart and soul into everybody she meets and everything she touches, which is perhaps why Jo Dee Messina is such a timeless name in the music industry.
Bryan Lewis
Bryan Lewis is country; from the brim of his hat, to his well-worn boot heels. Born and bred in the hinterlands of Ohio, Bryan grew up at wide place in the road called Wilkin's Corner. His bloodline, however, flows out of the music-haunted hills of Kentucky . Young Bryan's musical bent showed itself early as he roamed the dirt roads and hayfields of Wilkin's Corner with a transistor radio pressed to his ear getting his country education from "professors" with names like Haggard, Jennings, and Jones. It wasn't long before he picked up his dad's old Gibson to see if he could make it talk like his heroes did.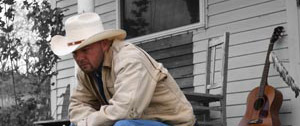 After high school, Bryan followed his cowboy dreams and started competing in rodeos on the weekends, often giving promoters a "two-fer" by riding the bulls and then performing his music for appreciative crowds (when he wasn't too stoved up!). He traveled this trail for a few years until a hand injury forced him to choose between the bulls or the ballads - a whole lot of folks in Ohio think he made the right choice.
When the decision was made there was no stopping Bryan Lewis. Whereas before he saw himself primarily as a songwriter who sang on occasion, now he set about becoming a full fledged country performer. The results have been electrifying. One of those rare performers who is as comfortable on stage as off, Bryan and his "friends" (Bryan prefers to think of the folks who come to see him as friends rather than "fans") have such a degree of give and take during his high energy shows that it makes his concerts feel less like some artificially scripted affair and more like one of those family reunions back in old Kentucky.
Of course, none of this matters without the music. In the techno-digitized-cyber obsessed age we live in, a whole lot of the folks are looking for someone authentic who speaks their language. Bryan's music celebrates the inherent dignity of the working man, the devotion of husbands and wives, and the triumphs and tragedies of the folks who do most of the laughin' and cryin', livin' and dyin' on this journey we're all on.
Bryan's own journey has led him to opportunities to perform shows with country greats like Tracy Lawrence, Confederate Railroad, Lonestar, David Allan Coe, Ronnie McDowell and Charlie Louvin. At CMA Fest 2009 Bryan realized a dream as he performed with one of his musical heroes, the legendary Charlie Daniels. Also, Bryan has been honored by "The Will Smith Foundation", a children's charity based in San Antonio, by having his hope-filled song "Heaven" serve as the organization's theme song. The future is bright for this talented young fellow from a wide place in the road. You owe it to yourself to check out what many of the folks have already found out: Bryan Lewis is the real deal.
We are frequently adding great programming, doing ticket giveaways and much more, so stay connected with us!
Without the generosity of The Midland Theatre family and friends, we would not be what we are today. There are a number of ways you can be a part of something very special here at The Midland Theatre.
Kroger Rewards
Kroger will donate to The Midland Theatre every time you use your Kroger Plus Card!
Annual Fund Donation
Become an Annual Fund Member of $100 or more and gain ticket access before the public.
Amazon
Shop on Amazon.com using this link and Amazon will make a donation to The Midland Theatre.