We are frequently adding great programming, doing ticket giveaways and much more, so stay connected with us!
Without the generosity of The Midland Theatre family and friends, we would not be what we are today. There are a number of ways you can be a part of something very special here at The Midland Theatre.
Kroger Rewards
Kroger will donate to The Midland Theatre every time you use your Kroger Plus Card!
Annual Fund Donation
Become an Annual Fund Member of $100 or more and gain ticket access before the public.
Amazon
Shop on Amazon.com using this link and Amazon will make a donation to The Midland Theatre.
Elden Kelly
Stage Door Cabaret Series sponsored by Huntington Bank
March 10, 2017 @ 8:00pm
Tickets: $33
Series tickets on Sale is June 27, 2016 at 9:00am **To Purchase Series Tickets, please call the Box Office.**
Single tickets on Sale is June 28, 2016 at 9:00am
Buy Tickets Online or call 740.345.5483
Please note, tickets purchased out of state will be held in Will Call for pick up.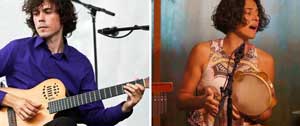 Elden Kelly is an improviser, band leader, guitarist, composer and singer-songwriter. He is known for a type of classically-influenced jazz and world music. Of a live performance, reviewer Lawrence Cosentino wrote, "He meandered from the Ganges to Delta blues, bluegrass, flamenco and a folk idiom so heartfelt it bordered on the devotional." After graduating from Boston's prestigious New England Conservatory of Music with a degree in Contemporary Improvisation in 2008, Elden accepted a full scholarship and teaching assistantship at Michigan State with Rodney Whitaker, earning a graduate degree in 2011 in Ethnomusicology.
Kelly is an active educator. He serves as adjunct professor of music at Jackson College, faculty at Jackson Symphony Orchestra Community Music School, private instructor to over 30 students, and also regularly teaches workshops at Elderly music. He has served as a guest lecturer in guitar at Western Michigan University and as a teaching assistant at Michigan State University Jazz Studies program and joins the Kalamazoo College Music department as guitar instructor this academic year.
In addition to nylon string guitar, Kelly is known for his work on the Glissentar, an 11-string fretless guitar which conjures up sounds reminiscent of India, Africa and the Middles East, or "Indo-Turkish bluegrass."
Kelly's recorded offerings are just beginning to showcase the scope and diversity of his ability. His 2007 release with vocalist Le Zhang, Dreams of Yesterday features a mix of jazz, and chinese folk songs. His follow-up CD, 1000 Doors is a compilation of original music settings for solo voice and guitar of the sacred writings of the Baha'i Faith. His 2010 Solo EP, is a collection of his original songs and instrumentals. January 2013 saw the release of his newest recording, Solo Sessions, Volume 1, a contemplative instrumental guitar album that highlights Kelly's ability to blur the line between composition and improvisation. He has also been featured on dozens of albums as a collaborative artist. Kelly has recently recorded with Paul Simon's bassist Bakithi Kumalo("You Can Call Me Al") and percussionist Jamey Haddad as a session guitarist on the album "Love is Awake" that reached #1 on the iTunes World Music charts.
www.EldenKelly.com
www.SmokinSleddogRecords.com