We are frequently adding great programming, doing ticket giveaways and much more, so stay connected with us!
Without the generosity of The Midland Theatre family and friends, we would not be what we are today. There are a number of ways you can be a part of something very special here at The Midland Theatre.
Missoula Children's Theatre
presents Princess and The Pea
June 9, 2023 at 7:00
Tickets: $8 (adults) $5 (students)
Buy Tickets Online or call 740.345.5483
Please note, tickets purchased out of state will be held in Will Call for pick up.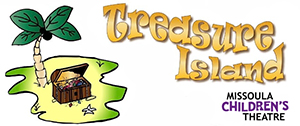 Envision a kingdom of snow where the residents are Winter Wind Workers, Blizzard Bringers, Icicle Sharpeners and Snow Smoothers, ruled by the Storm King and the Snow Queen. Add to that a Prince looking for a proper Princess to share the throne. Now imagine the Princess and her friend the Pea living in a kingdom of green rolling hills and running rivers with her subjects, The Flower Gardeners, River Runners, Green Shoot Growers and Tree Barkers. Her parents, King Size and Queen Size, do all they can to keep things running smoothly. Who knows, maybe the dancing Dust Bunnies can help? Although the two kingdoms think they have nothing in common (except maybe a pesky Jack Frost that freezes anything and everything), the peace-loving Leprechauns prove otherwise. Throw in some Phony Princesses and you have a real fiasco! This ain't your grandma's PRINCESS AND THE PEA. We think you will enjoy its twists and turns.
AUDITION INFORMATION:
An audition will be held for the Missoula Children's Theatre production of THE PRINCESS AND THE PEA. Those auditioning should arrive at (start time) and plan to stay for the full two hours. Some of the cast members will be asked to stay for a rehearsal immediately following the audition.
Approximately 50-60 roles are available for local students. All students, grades 1st through 12th grade are encouraged to audition. No advance preparation is necessary. Most students rehearse approximately 4 hours and 15 minutes each day, Monday through Friday. Performances are scheduled for June 9.
THE PRINCESS AND THE PEA is part of the Missoula Children's Theatre's unique international touring project.
June 5, 2023
Rgeistration: 3:00pm ***You must be registered before 4 PM to participate.***
Audition: 4:00pm-6:30pm
Location: The Midland Theatre Stage
Some cast members will be asked to stay for a rehearsal immediately after the audition.
1st through 12th grade are encouraged to audition.
No advanced preparation is needed.
Registration Form: Click Here
Students must attend all rehearsals & performances.
Please return your completed registration form to the box office located at 36 North Park Place, Newark, Ohio 43055 or email to ticketagent1@midlandtheatre.org