We are frequently adding great programming, doing ticket giveaways and much more, so stay connected with us!
Without the generosity of The Midland Theatre family and friends, we would not be what we are today. There are a number of ways you can be a part of something very special here at The Midland Theatre.
Kroger Rewards
Kroger will donate to The Midland Theatre every time you use your Kroger Plus Card!
Annual Fund Donation
Become an Annual Fund Member of $100 or more and gain ticket access before the public.
Amazon
Shop on Amazon.com using this link and Amazon will make a donation to The Midland Theatre.
MHA's Night of Hope
Benefit for Mental Health America of Licking County
Featuring Greg Dellner and Kevin Daniel
Silver Sponsorship: Park National Bank and The Energy Cooperative
Mental Health Bell Ringer Sponsorship: The Boeing Company, Central Ohio Technical College, Hope Timber Garden Center, Licking Memorial Health Systems, Stella Artios and Waste Away Systems
Friends of MHA Sponsorship: Clark Schaefer Hackett, First Federal Savings, TrueCore Federal Credit Union and Madison-Collins-Stephens Agency
March 10, 2018
6-6:45 pm food, drink and meet and greet the artists for VIP attendees
6:45 pm Newark Catholic graduate Greg Dellner will open with stand-up comedy
7:05 pm MHA highlights
7:15 – 8:15 pm Live auction
8:15-9:30 pm Musician Kevin Daniel will perform
Tickets: $100 (VIP) & $30* (performers and auction)
*some ticketing fees may apply
Buy Tickets Online or call 740.345.5483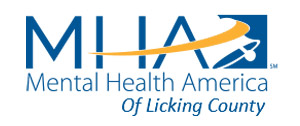 For more than 2 generations, Mental Health America of Licking County has been dedicated to responding to the community and its mental health and wellness needs.
Established in 1953, Mental Health America of Licking County is a valuable education, prevention, support and advocacy resource to all men, women and children living in Licking County. We promote good mental health and victory over mental illness through a variety of programs and services that provide consumer and family support and referral services, build developmental assets in youth, educate the community on mental health issues and reduce stigma.
The National Institute of Mental Health (NIMH) estimated that one in four Americans, young and old, suffer from a diagnosable mental disorder every year.
Mental Health America of Licking County offers a helping hand of hope and support to those facing mental health issues. Every day, our programs and services make a difference in the lives of Licking County residents. In our most recent fiscal year, MHA served more than 13,000 people throughout Licking County with programming designed to help them live their lives well.
For more info, please visit www.mhalc.org.