The Midland Minute
March 2018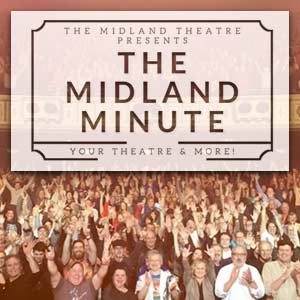 Although it was Dave Longaberger who restored The Midland in 2002 and allowed it to reopen its doors, the patrons of the theatre are what keep the doors open. As a non-profit organization, we are especially thankful to our donors and concert attendees for allowing The Midland to provide an arts experience to so many in our community.
In order to continuously improve the patron experience, we will be sending out a monthly email to those on our patron list. We will share a patron profile so you can put a name to the familiar faces you see in the audience. We will also cover frequently asked questions – ticket fees, our alcohol policy, how we book shows and much more. In this monthly email, we are also going to ask your opinion. Believe it or not, we do actually care about what you have to say! We might include a survey on past shows or your opinion on something coming up.
We hope you enjoy the stories we share and if you have any questions or comments, we would love to hear them!
Midland Moment
We Got The Grant!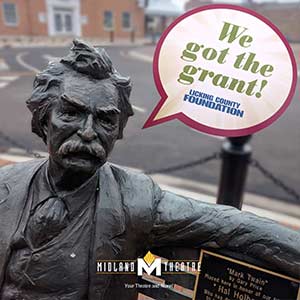 Huge shout out to the Licking County Foundation on the award of our recent grant. The LCF supports The Midland's Arts for All program, which provide an arts experience to those being served by social service agencies in our community, as well as supports the Yellow Bus program. Currently we distribute tickets for various Midland shows to the following organizations:
Behavioral Healthcare Partners
Big Brothers Big Sisters
Caris's Cause
Fostering Further
House of New Hope
Licking County Job and Family Services
Look Up Center
Salvation Army
St. Vincent de Paul Housing
The Woodlands
YES Club
Thank you to the Licking County Foundation for their generous support!
Staff Spotlight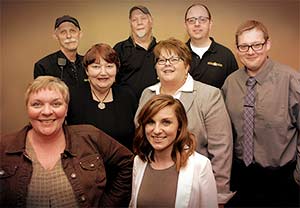 Some of you know the staff at The Midland, but to those unfamiliar, we are going to introduce the people that keep the theatre running! There are five full-time and three part-time employees that work year-round at the historic venue. You may see most of us at shows and before you ask, "What do you do when there aren't shows happening," let us share over the next few months what it is that we do on a daily basis.
Nancy Anderson, Executive Director
Doug Avery, Event Coordinator
Debby Chaconas-Eveland, Box Office Representative
Brian Haught, Marketing Director
Mark Marriot, Technical Assistant
Melissa Owens, Development and Volunteer Coordinator
June Palm, Box Office Representative
Robin Pickenpaugh, Technical Director
Seat Spotlight
Andy Hathaway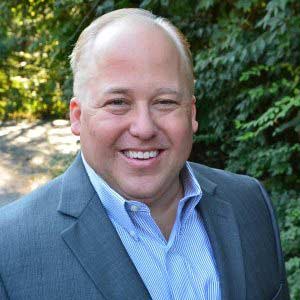 Name: Andy Hathaway
Job: Pharmaceutical Sales Rep
Home: Columbus
Fav Midland Concert: Alan Parsons Project
Fav Seat in the Theatre: Front Row Center


If you could hang out with one musician for a day, who would it be?
I would love to hang out with David Coverdale from Whitesnake and just hear the stories from his Deep Purple days and all his Whitesnake stories. That would be awesome!
Why do you give to The Midland?
I discovered The Midland years ago when I came to see BOC in concert and was floored how nice it was and how great the staff was. Once I found out about the program of donating $100 a year for the opportunity to get concert seats a week earlier I was sold. I love coming here for all types of shows and it's so easy to park, great restaurants to eat at before the show and everyone is so nice. It's a hidden gem for concerts in central Ohio. Thank you so much to everyone that is part of The Midland!! You do an amazing job.
Featured FAQ
What's with all the ticketing fees?!
Ugh. The dreaded topic of ticket fees. We all hate them. But unfortunately they are necessary. When you visit The Midland Theatre and purchase a ticket, there is a fee that is attached to each one. We promise we are not using the money to get rich! There is a $5.00 fee per ticket, plus an additional $2.50 fee per ticket online. Here we break it down for you:
$2.00 – Historic preservation fee
$3.00 – Ticket processing fee
$5.00 (Total fee per ticket when you purchase over-the-phone or in-person)


$2.50 – Additional internet processing fee
$7.50 (Total fee per ticket when you purchase through our website)
Historic Preservation Fee: Our historic building is beautiful! And expensive. Geesh - have you seen the cost of gold leaf these days?! Dave Longaberger spent $8.5 million renovating the theatre before it reopened in 2002. Now we are trying to maintain it and take care of items like the HVAC, seats, carpet, plumbing, electric, lights, gold leaf painting, etc.).
Ticket Processing Fee: The theatre utilizes a ticketing system called ChoiceCRM. It manages our shows, volunteers, and our membership and fundraising. We pay for the use of this support system AND have to pay for every credit card transaction that takes place (think credit card fees). A great system is important though so that your personal information is safe when you buy tickets from us!
Additional Internet Processing Fee: Why is convenience always more expensive? No one likes paying $4 for a gallon of milk at the corner market when they can get it at the superstore for $2, but sometimes the convenience is worth the money! The tickets we process online cost us more, so unfortunately it costs you more. We hope at least knowing your personal information is super secure is worth the extra fee. It's not personal, we promise!
Also – we agree that it would simplify everyone's lives to just INCLUDE the fees in the ticket price. However, since some artists are paid based on the face value of the ticket, we have to separate out the fees.
THE BONUS: You never pay sales tax on your tickets! And we never charge you extra money to mail your tickets to you. Plus, you get a free smile with every purchase.
On The Horizon
We are always planning ahead at The Midland. Shows have to be booked far in advance and we announce them at various times throughout the year. That reminds us, stay tuned this Thursday, March 29 as we announce some new shows. Here are some hints about the new shows…
1. A unique act for the Theatre, we will welcome a historic person that has to do with the sport that is celebrating opening day on this Thursday.
2. This rock band got their name from a summertime tradition of dumping a cascade of flaming embers off Glacier Point in California's Yosemite National Park.
We are frequently adding great programming, doing ticket giveaways and much more, so stay connected with us!
Without the generosity of The Midland Theatre family and friends, we would not be what we are today. There are a number of ways you can be a part of something very special here at The Midland Theatre.
Kroger Rewards
Kroger will donate to The Midland Theatre every time you use your Kroger Plus Card!
Annual Fund Donation
Become an Annual Fund Member of $100 or more and gain ticket access before the public.
Amazon
Shop on Amazon.com using this link and Amazon will make a donation to The Midland Theatre.