We are frequently adding great programming, doing ticket giveaways and much more, so stay connected with us!
Without the generosity of The Midland Theatre family and friends, we would not be what we are today. There are a number of ways you can be a part of something very special here at The Midland Theatre.
Midland Minute
Midland Memories: The Next Generation
By Seth Roy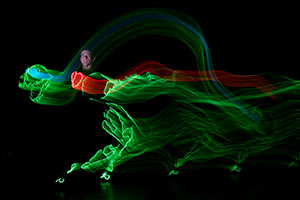 "Why are there so many lightsabers?"
That was the first question my daughters asked as we found our seats prior to Lightwire Theater's recent performance of "Dino-Light" at the Midland Theatre. I had no clue; I just knew we were going to watch a show with lights and dinosaurs.
"Oooo, that's a pretty light!" - the 3-year-old, looking up to the ceiling of the theatre, admiring the classic theater. The older two girls — 10 and 7 — looked around, commenting about the balconies and looking for other kids they might know.
They've been to the Midland before, for school trips and the Nutcracker. This time, with the theatre filled with other children, parents and grandparents, they were getting more excited as the start time drew near. Read more
Five questions with Belinda Davids
"The Greatest Love of All: A Tribute to Whitney Houston starring Belinda Davids"
By Abbey Roy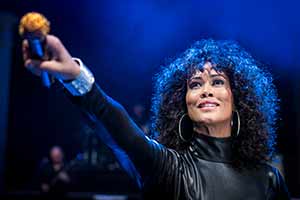 It's a dreary February morning, the kind that's a staple this time of year in central Ohio, and Belinda Davids' unwavering optimism is the only thing—besides her accent—that gives her away as a non-Midwesterner In February (that is to say, slightly disgruntled and definitely ready for May).
"I'm really sorry you have to be here in February," I explain to her in the best Thinly Veiled Disgruntled Midwesterner voice I can muster. "It's really not our best showing."
"Oh, you mean the weather?" she asks in surprise.
"Um, yeah."
"Oh, I love it," she replies from a hotel room somewhere in Kentucky, where it might be 7 degrees warmer. "It's summer in South Africa." Read more