John Michael Montgomery
Event Fundraiser: September 23, 2022 at 6:00pm
Fundraiser Tickets: $200* (Includes, pre-show reception with hors d'oeuvres and open bar at NEWORK Space)


Concert: September 23, 2022 at 8:00pm
Concert Only Tickets: $75-$55*
Annual Fund Pre-Sale: 8.18 at 10:00am
Become an AF Member and get your tickets before the public by calling 740.345.5483.
Public Sale: 8.25 at 10:00am
*does not include fees
Buy Tickets Online or call 740.345.5483


For more info about ticketing, theatre conduct, etc. please visit our FAQ.
Read our policy regarding ticket brokers and scalpers here.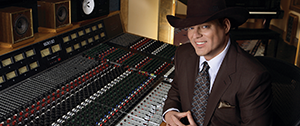 16 million albums sold
15 Number One Singles
4 ACM Awards
3 CMA Awards
1 American Music Award
American Songwriter Magazine— Artist Of The Year
4 Billboard Awards—Single, Top County Artist, Top Male Artist
2 Grammy Nominations
John Michael Montgomery has turned an uncanny ability to relate to fans into one of country music's most storied careers. Behind the string of hit records, the roomful of awards and the critical and fan accolades that have defined his phenomenal success lies a connection that goes beyond his undeniable talent and his proven knack for picking hits. Since the days when "Life's A Dance" turned him from an unknown artist into a national star, John Michael's rich baritone has carried that most important of assets--believability. Few artists in any genre sing with more heart than this handsome Kentucky-born artist.
It is readily apparent in love songs that have helped set the standard for a generation. Songs like "I Swear," "I Love the Way You Love Me" and "I Can Love You Like That" still resonate across the landscape--pop icon and country newcomer Jessica Simpson cited "I Love The Way You Love Me" as an influence in a recent interview. It is apparent in the 2004 hit "Letters From Home," one of the most moving tributes to the connection between soldiers and their families ever recorded, and in "The Little Girl," a tale of redemption that plumbs both the harrowing and the uplifting. It is apparent even in the pure fun that has always found its way into John Michael's repertoire--songs like "Be My Baby Tonight" and "Sold (The Grundy County Auction Incident)," where John Michael's vocal earnestness takes musical whimsy to another level.
Now, with the release of Time Flies, which he co-produced with Byron Gallimore, John Michael takes another big step forward, strengthening his position as one of the most versatile and compelling vocalists on the country scene. With songs like "Forever" and "If You Ever Went Away," he proves he is still the master of the power ballad, a man capable of bringing honest emotion to life in song. He brings his ever-present sense of humor to bear on "With My Shirt On" and "Mad Cowboy Disease," songs with wickedly skewed sensibilities. With songs like "Drunkard's Prayer" and "All In A Day" he explores two dramatic facets of human existence, and with "Brothers Till The End," John Michael celebrates the family background that led both him and his brother Eddie, of Montgomery Gentry, from a small-time family band to the top of the charts.
The emotional centerpiece for John Michael is "All In A Day," the song that contains the lyric that gave the album its name.
Artist website: johnmichael.com
We are frequently adding great programming, doing ticket giveaways and much more, so stay connected with us!
Without the generosity of The Midland Theatre family and friends, we would not be what we are today. There are a number of ways you can be a part of something very special here at The Midland Theatre.