Get The Led Out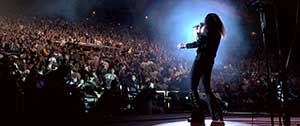 From the bombastic and epic, to the folky and mystical, Get The Led Out (GTLO) have captured the essence of the recorded music of Led Zeppelin and brought it to the concert stage. Read more...
Caitlin Canty
SOLD OUT!
Stage Door Cabaret Series sponsored by Huntington Bank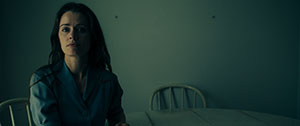 Caitlin Canty is an American singer/songwriter whose music carves a line through folk, blues, and country ballads. Her voice was called "casually devastating" by the San Francisco Chronicle and NPR Music describes her songs as having a "haunting urgency." Read more...
Amy Grant
Conventional wisdom has it that Amy Grant put Contemporary Christian Music on the map, becoming the first CCM artist to have a platinum record, the first to hit No. 1 on the Pop charts, and the first to perform at the GRAMMY Awards. Since then, Grant has been strumming her way through a 30-plus year adventure as a singer-songwriter, author, television host and speaker. Read more...
Joe Diffie
with special guest Hannah Dasher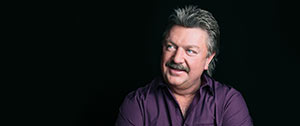 The beauty of country music is its ability to reflect the lives of its listeners, and few artists have celebrated life's challenges and triumphs with more heartfelt eloquence than Joe Diffie. Whether singing about untarnished love in the enduring hit "John Deere Green," the perennial appeal of "Pickup Man" or the heartbreak of dreams unrealized in "Ships That Don't Come In," Diffie's songs have continually painted a portrait of real life with all its joy and angst. Read more...
The Masters: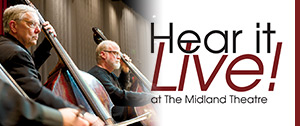 What is a master piece? Find out when the NGSO performs some of the greatest works of the classical repertoire, Mozart's Marriage of Figaro, Dvorak's Czech Suite, and Beethoven's mighty 4th Symphony.
Black Jacket Symphony's
Queen's A Night at The Opera
Sponsored by Nuway Incorporated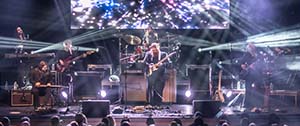 Remember putting on an album and listening from start to finish? Relive that moment with a live concert experience unlike any other as The Black Jacket Symphony recreates Queen's "A Night At The Opera" live in its entirety—note for note, sound for sound—plus a full set of Queen's greatest hits! Read more...
Jesse Ruben
Stage Door Cabaret Series sponsored by Huntington Bank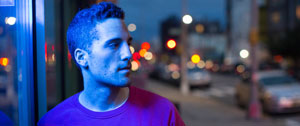 The message that Brooklyn singer/songwriter Jesse Ruben has been spreading through his music is simple and direct. I can. You can. We Can. Read more...
Eric Gnezda and Keith Larsen
Stage Door Cabaret Series sponsored by Huntington Bank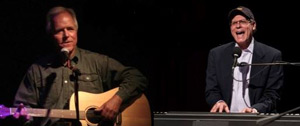 Gnezda, host of Songs at The Center will be joined by singer/songwriter Larsen for an evening of great music. Read more...
Winter Dance Party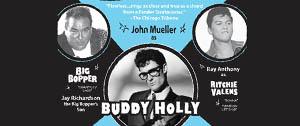 John Mueller's "Winter Dance Party"® is the official live and authentic re-creation of Buddy Holly, Ritchie Valens and the Big Bopper's final tour and the only show endorsed by the Holly, Valens and Richardson estates. Each live concert performance includes over two hours of unbridled, high voltage entertainment featuring all the hit songs of the 50's era: That'll Be The Day, Peggy Sue, Oh, Boy, Rave on, La Bamba, Chantilly Lace, and many, many more. Read more...
Jill Andrews
Stage Door Cabaret Series sponsored by Huntington Bank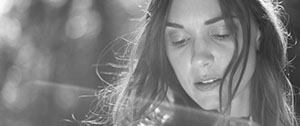 A native of East Tennessee, Jill Andrews kicked off her songwriting career as co-founder of The Everybodyfields, a band whose mix of Southern genres – folk, country, bluegrass – and male-female vocals helped pave the way for future groups like The Civil Wars. Read more...
Symphonie Fantastique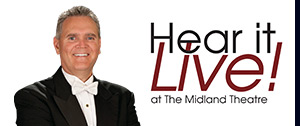 FANTASTIC…FANTASY…and a faun? It's our Fabulously French FINALE! La musique magnifique de Debussy, Saint-Säens et Berlioz!
Nitty Gritty Dirt Band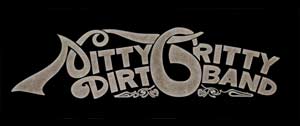 Fresh off their 18 month 50th Anniversary Tour, the iconic and profoundly influential Nitty Gritty Dirt Band, often cited as a catalyst for an entire movement in Country Rock and American Roots Music, continues to add to their legendary status. Read more...
We are frequently adding great programming, doing ticket giveaways and much more, so stay connected with us!
Without the generosity of The Midland Theatre family and friends, we would not be what we are today. There are a number of ways you can be a part of something very special here at The Midland Theatre.
Kroger Rewards
Kroger will donate to The Midland Theatre every time you use your Kroger Plus Card!
Annual Fund Donation
Become an Annual Fund Member of $100 or more and gain ticket access before the public.
Amazon
Shop on Amazon.com using this link and Amazon will make a donation to The Midland Theatre.