America
50th Anniversary Tour
January 31 at 8:00pm
Tickets: $90-$50*
America - Front Row Package - $250* (learn package details here)
America - VIP Tour Package - $185* (learn package details here)
*price does not include fees
Buy Tickets Online or call 740.345.5483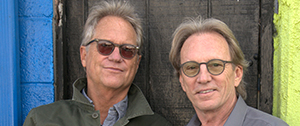 The year 2020 marks the 50th Anniversary of perennial classic-rock favorite, America. Founding members, Gerry Beckley and Dewey Bunnell (along with former band mate Dan Peek) met in high school in London in the late 1960s and quickly harmonized their way to the top of the charts on the strength of their signature song "A Horse With No Name."
Read more.
Family Flicks - Finding Nemo
Sponsored by Licking Memorial Health Systems

February 1 @ 10:00 a.m.
Tickets are $6 for adults and $5 for students and seniors and may be purchased by calling 740.345.5483, or at the box office in person.

Marlin (Albert Brooks), a clown fish, is overly cautious with his son, Nemo (Alexander Gould), who has a foreshortened fin. When Nemo swims too close to the surface to prove himself, he is caught by a diver, and horrified Marlin must set out to find him...
Read more.




Diamond Rio

Formed in 1989 in Nashville, TN the band consists of Gene Johnson (mandolin, tenor vocals), Jimmy Olander (lead guitar, acoustic guitar, banjo), Brian Prout (drums), Marty Roe (lead vocal), Dan Truman (keyboards), and Dana Williams (bass guitar, baritone vocals).
Read more.




Galentines Day

Sponsored by Matesich Distributing and Wing, Mack, Smith & Bang D.D.S.

February 13
Sip & Shop: 5:30 - 7:30
Showing of "When Harry Met Sally" at 7:30
$6 each

Tickets will be available by calling 740.345.5483 or in person in our box office

Leslie Knope said it best, "What's Galentine's Day? Oh, it's only the best day of the year!" Join us on February 13 for a great night with the ladies! Single, married, it's complicated or whatever, it doesn't matter! Come have some fun, enjoying time with your friends...
Read More




Newark-Granville Symphony Orchestra

Love Notes with Brian Cheney

Spend a romantic Valentine's evening with the NGSO featuring tenor, Brian Cheney. Fall in love all over again as they perform some of the world's most romantic music from Broadway to the Opera House.
Buy Tickets




Brian Dunne

Stage Door Cabaret Series sponsored by Huntington Bank

Dunne has garnered a great deal of attention based on the quality of his songwriting and musicality, landing tours with Rosanne Cash, Robert Earl Keen, Delbert McClinton and others.
Read more.




The Greatest Love of All:

A Tribute to Whitney Houston starring Belinda Davids
Not associated with the Estate of Whitney Houston

Belinda Davids was born in Port Elizabeth, South Africa, and began performing professionally at the age of 14. She has never had vocal training and is blessed with a 4 octave vocal range, and hence the ability to sing any genre. Her musical heart has always been R&B; Belinda's inspirations as a child were Aretha Franklin, Anita Baker, Chaka Khan, Donny Hathaway, Michael Jackson and the one artist whom she still, to this day, honours in every show she performs – Whitney Houston.
Read more.




Lightwire Theater

Dino-Light

DINO-LIGHT, formerly known as Darwin the Dinosaur, was the recipient of the prestigious Jim Henson Foundation Grant and is the first feature-length theatrical production created and performed by creators Ian Carney and Corbin Popp.
Read more.




Get The Led Out

From the bombastic and epic, to the folky and mystical, Get The Led Out (GTLO) have captured the essence of the recorded music of Led Zeppelin and brought it to the concert stage. The Philadelphia-based group consists of six veteran musicians intent on delivering Led Zeppelin live, like you've never heard before. Utilizing the multi-instrumentalists at their disposal, GTLO re-create the songs in all their depth and glory with the studio overdubs that Zeppelin themselves never performed. When you hear three guitars on the album…
Read more.




Family Flicks - Monsters, Inc.

Sponsored by Wing, Mack, Smith & Bang D.D.S.

Monsters Incorporated is the largest scare factory in the monster world, and James P. Sullivan (John Goodman) is one of its top scarers. Sullivan is a huge, intimidating monster with blue fur, large purple spots and horns. His scare assistant, best friend and roommate is Mike...
Read more.




Dennis DeYoung

The Grand Illusion 40th Anniversary Tour

In 1977, history was made upon the release of THE GRAND ILLUSION album. DENNIS DEYOUNG AND THE MUSIC OF STYX celebrate that history by performing the album in its entirety plus all eight Top Ten hits LADY, BABE, COME SAIL AWAY, TOO MUCH TIME ON MY HANDS, BEST OF TIMES, MR. ROBOTO plus classic rock anthems RENEGADE, BLUE COLLAR MAN, SUITE MADAME BLUE and many more.
Read more.




I Am, He Said

Celebrating the Music of Neil Diamond

A Celebration of the Music of Neil Diamond - Starring Matt Vee, nephew of 60's Pop-Star Bobby Vee - This show will leave you wanting MORE! All of Neil's hits done with the utmost authenticity and respect. No glitzy Vegas BS! The show also features many intimate moments and stories of Neil's life, and a very touching nod to the their father and uncle Bobby Vee will leave you breathless!
Read more.




Family Flicks - 101 Dalmatians
We are frequently adding great programming, doing ticket giveaways and much more, so stay connected with us!
Without the generosity of The Midland Theatre family and friends, we would not be what we are today. There are a number of ways you can be a part of something very special here at The Midland Theatre.
Kroger Rewards
Kroger will donate to The Midland Theatre every time you use your Kroger Plus Card!
Annual Fund Donation
Become an Annual Fund Member of $100 or more and gain ticket access before the public.
Amazon
Shop on Amazon.com using this link and Amazon will make a donation to The Midland Theatre.