Newark-Granville Symphony Orchestra
A Very Merry Holiday Pops
Featuring the Denison University Choirs, under the direction of Harris Ipock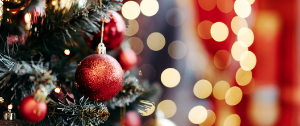 Ring in the holiday season with the Newark-Granville Symphony Orchestra's A Very Merry Holiday Pops! under the direction of Russel C. Mikkelson. This community tradition features the Denison University Choirs under the direction of Harris Ipock. Bring your family to hear our favorite holiday classics and a special visit by Santa is sure to put you in the holiday spirit!
Visit the NGSO website
Kenny G
The Miracles Holiday and Hits Tour 2022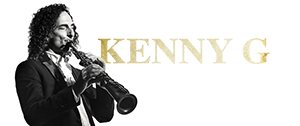 The sound of Kenny G's saxophone is as iconic as his curly coif; indeed, both are instantly recognizable. His latest release, New Standards, the title of his 19th studio album, fifth for Concord Records and first since 2015's Brazilian Nights, could well be used to describe his four-decade body of work, a vision of jazz that helped launch both a musical genre and radio format. After director Penny Lane's critically acclaimed HBO documentary, Listening to Kenny G – which humorously reconsiders the purist critical backlash to his music – and a demand performance on Kanye West's Grammy-winning Jesus Is King album, it's now cool to not only be Kenny G, but admit you're a fan of his as well.
Read more.
Luminare
Christmas Music | Luminare pop rock symphonic music concert
December 9, 2022 at 8:00pm
Tickets: $47-$32 *does not include fees
Annual Fund Pre-Sale: 10.11.22 at 10:00am
Become an AF Member and get your tickets before the public by calling 740.345.5483.
Public Sale: 10.18.22 at 10:00am
Buy Tickets Online or call 740.345.5483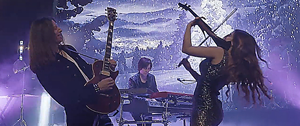 Drawing from his many years as keyboardist for Dennis DeYoung (of STYX fame) and lead keyboardist for Mannheim Steamroller, John Blasucci and Luminare have created a new and exciting musical experience that will take audiences on an unforgettable journey through the holiday season and beyond.
Read more.
The Polar Express - Film
Sponsored by Hopewell Federal Credit Union
December 10, 2022 at 7:00pm
Tickets: $7
Tickets are available at the door or call 740.345.5483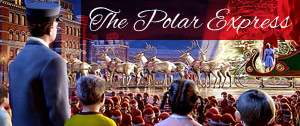 Tom Hanks plays the train conductor of a magical train heading for the North Pole, in addition to five other parts. Based on a storybook written by Chris Van Allsburg, the Christmas story tells of a boy who has reached an age when he begins to have doubts believing in Santa.
Read more.
Rick Springfield "Full Band Electric"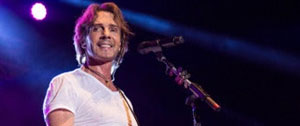 Rick Springfield's first love has always been music, a lifelong passion ignited after picking up his first guitar at the age of 12 in his native Australia. With 25 million records sold, a Grammy® Award for his No. 1 smash-hit "Jessie's Girl," and whopping 17 Top-40 hits including "Don't Talk to Strangers," "An Affair of the Heart,"...
Read more.
Jazz at Lincoln Center Orchestra with Wynton Marsalis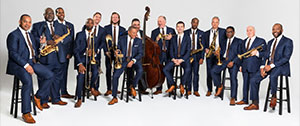 The Jazz at Lincoln Center Orchestra with Wynton Marsalis gives a centenary performance in honor of the great Charles Mingus with music direction by Vincent Gardner. With a blend of swinging hard bop, Afro-Latin grooves, and deeply felt blues that characterized Mingus's pen, this concert celebrates why Mingus's music remains some of the most beloved of all time.
Read more.
Henhouse Prowlers
Stage Door Cabaret Series sponsored by Huntington Bank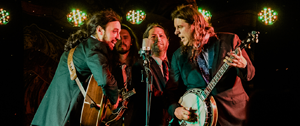 In nearly 17 years since the band's inception, they have forged its own path through music across the globe! While bluegrass is the undeniable foundation of the Prowlers music, the band manages to bend and squeeze the traditional form into a sound all their own.
Read more.
MENOPAUSE THE MUSICAL®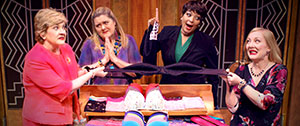 Set in a department store, four women meet while shopping for a black lace bra at a lingerie sale. After noticing similarities among one another, the cast jokes about their woeful hot flashes, mood swings, wrinkles, weight gain and much more. These women form a sisterhood and unique bond with the entire audience as they rejoice in celebrating that menopause is no longer "The Silent Passage."
Read more.
Get The Led Out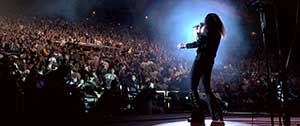 From the bombastic and epic, to the folky and mystical, Get The Led Out (GTLO) have captured the essence of the recorded music of Led Zeppelin and brought it to the concert stage. The Philadelphia-based group consists of six veteran musicians intent on delivering Led Zeppelin live, like you've never heard before. Utilizing the multi-instrumentalists at their disposal, GTLO re-create the songs in all their depth and glory with the studio overdubs that Zeppelin themselves never performed.
Read more.
Newark-Granville Symphony Orchestra
An Evening of Dances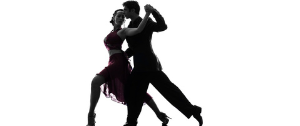 You'll dance in your seats as the NGSO takes us on a musical tour of dances from around the world.

SPAIN: Conga del fuego nuevo, Arturo Márquez
GREAT BRITAIN: Four Scottish Dances, Malcolm Arnold
USA: Four Dance Episodes, Aaron Copland
SPAIN: Danzas fantástica, Joaquin Turina
CUBA: Cuban Overture, George Gershwin
TOTO
Dogz Of Oz Tour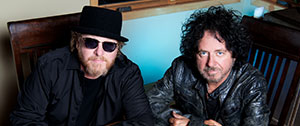 The DOGZ OF OZ WORLD TOUR is presented by Toto co-founder and musical director David Paich. Joining Steve Lukather and Joseph Williams on the road are new band members bassist John Pierce (Huey Lewis and The News), drummer Robert "Sput" Searight (GhostNote), and keyboardist / background vocalist Steve Maggiora (Robert Jon & The Wreck). Keyboardist Dominique "Xavier" Taplin (Prince, Ghost-Note) and multi-instrumentalist / vocalist Warren Ham (Ringo Starr) segued over continuing their tenure in the ensemble. This marks the fifteenth incarnation of the Toto line-up in consideration of band members or sidemen who joined or exited.
Read more.
May Erlewine
Stage Door Cabaret Series sponsored by Huntington Bank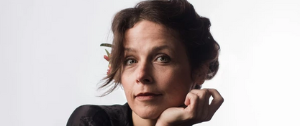 One of the Midwest's most prolific and passionate songwriters, Erlewine has a gift for writing songs of substance that feel both fresh and soulfully familiar. Her ability to emotionally engage with an audience has earned her a dedicated following far beyond her Michigan roots.
Read more.
Black Jacket Symphony presents Fleetwood Mac - "Rumors"

March 25, 2022 at 8:00pm
Annual Fund Pre-Sale: 12.2.2022 at 8:20pm
Public Sale: 12.9.2022 at 10:00am
$40-$50 (price does not include fees)
Buy Tickets Online or call 740.345.5483
The Black Jacket Symphony recreates Fleetwood Mac's iconic album "Rumours" live in its entirety – note for note, sound for sound – plus a full set of Fleetwood Mac's greatest hits.
Read more.
Matt Nakoa
Stage Door Cabaret Series sponsored by Huntington Bank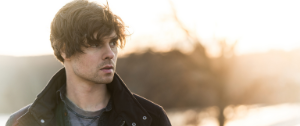 Matt Nakoa is an award-winning songwriter, singer, and multi-instrumentalist. A modern troubadour, he makes his home on the highways and concert stages of America.
Read more.
Newark-Granville Symphony Orchestra
Season Finale
Featuring violinist Timothy Chooi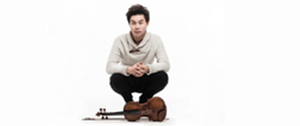 Internationally acclaimed violinist Timothy Chooi joins the NGSO performing the great Mendelssohn Violin Concerto. Winner of major competitions, Timothy is known for his passionate performances and brilliant technique. We are excited to bring to The Midland one of the finest young violinists in the world.

Die Hebrides Overture, Felix Mendelssohn
Violin Concerto in E Minor, Op. 64, Felix Mendelssohn
Timothy Chooi, violin
Symphony No. 4, Johannes Brahms


We are frequently adding great programming, doing ticket giveaways and much more, so stay connected with us!
Without the generosity of The Midland Theatre family and friends, we would not be what we are today. There are a number of ways you can be a part of something very special here at The Midland Theatre.