Keep up to date with the latest shows and events! Check back often. Last update: 06-22-22
Summer Movie Series 2022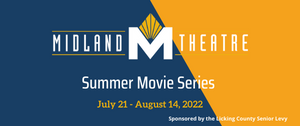 The Midland Theatre harkens back to the Golden and Silver Age of movies, announcing our Summer Movie Series! Running July 21 through August 14, 2022! Sponsored by the Licking County Senior Levy.
Read more.
FireHouse
Winner of 1991's Best New Hard Rock Heavy Metal Band, FireHouse has been going strong for over 30 years! Beyond more than a dozen gold and platinum records, the music of FireHouse has been featured in TV shows, major motion pictures, video games and the number one wedding song "Love of a Lifietme"
Read more.
Thompson Square
The country music husband and wife duo come to The Midland Theatre stage with praises such as "remarkable" by Taste of Country, "deeply personal and emotional" by Sounds Like Nashville, and "vivacious" by Rolling Stone.
Read more.
Mike Farris
Stage Door Cabaret Series sponsored by Huntington Bank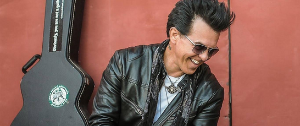 Nashville rocker Mike Farris keeps it earthy and personal with a stack of anecdotes and life experiences that would make most people's heads spin, and a soulful vocal delivery reminiscent of Sam Cooke or Otis Redding.
Read more.
Girls Night! The Musical presented by: Entertainment Events
Girls Night! is a touching and hilarious 'tell-it-like-it-is' musical which takes audiences on a journey into the lives of a group of female friends.
Read more.
Ashley Ray
Stage Door Cabaret Series sponsored by Huntington Bank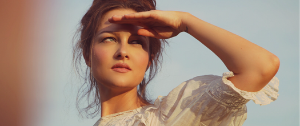 Born and raised in Lawrence, Kansas, Ashley Ray has written songs for artists like Little Big Town, Lori McKenna, Sean McConnell, Wade Bowen, Charles Kelly (Lady Antebellum), and Caroline Spence.
Read more.
Annie Sellick and Pat Beregson
Stage Door Cabaret Series sponsored by Huntington Bank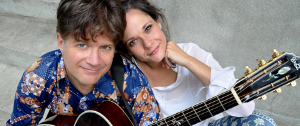 Annie and Pat cover much musical ground with jazz standards, soulful originals and cabaret classics. The pair brings a high level of skill, confidence, ease and charm to each show gaining fans and followers wherever they perform.
Read more.
Buddy: The Buddy Holly Story
The Midland Theatre is proud to welcome the Internationally acclaimed production of Buddy: The Buddy Holly Story on the 17th. The show features over twenty of Buddy Holly's greatest hits including "That'll be the Day", "Peggy Sue" and "Raining in My Heart".
Read more.
Black Jacket Symphony presents Queen - "A Night at THe Opera" featuring Marc Martel
Back by popular demand, The Black Jacket Symphony featuring Marc Martel, returns to perform the classic Queen album "A Night at The Opera" in its entirety.
Read more.
Henhouse Prowlers
Stage Door Cabaret Series sponsored by Huntington Bank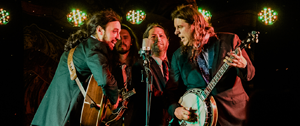 In nearly 17 years since the band's inception, they have forged its own path through music across the globe! While bluegrass is the undeniable foundation of the Prowlers music, the band manages to bend and squeeze the traditional form into a sound all their own.
Read more.
May Erlewine
Stage Door Cabaret Series sponsored by Huntington Bank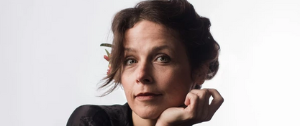 One of the Midwest's most prolific and passionate songwriters, Erlewine has a gift for writing songs of substance that feel both fresh and soulfully familiar. Her ability to emotionally engage with an audience has earned her a dedicated following far beyond her Michigan roots.
Read more.
Matt Nakoa
Stage Door Cabaret Series sponsored by Huntington Bank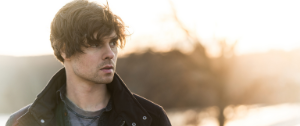 Matt Nakoa is an award-winning songwriter, singer, and multi-instrumentalist. A modern troubadour, he makes his home on the highways and concert stages of America.
Read more.
We are frequently adding great programming, doing ticket giveaways and much more, so stay connected with us!
Without the generosity of The Midland Theatre family and friends, we would not be what we are today. There are a number of ways you can be a part of something very special here at The Midland Theatre.