We are frequently adding great programming, doing ticket giveaways and much more, so stay connected with us!
Without the generosity of The Midland Theatre family and friends, we would not be what we are today. There are a number of ways you can be a part of something very special here at The Midland Theatre.
Newark-Granville Symphony Orchestra
Appalachian Spring
October 17, 2020 at 7:30pm
Virtual Concert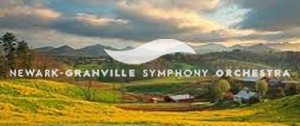 Music Director, Russel C. Mikkelson and the Newark-Granville Symphony Orchestra will perform Copland's original 1944 Appalachian Spring.
To watch the live stream click on the YouTube link below: