We are frequently adding great programming, doing ticket giveaways and much more, so stay connected with us!
Without the generosity of The Midland Theatre family and friends, we would not be what we are today. There are a number of ways you can be a part of something very special here at The Midland Theatre.
What is a Stage Door Cabaret performance?
Our Stage Door Cabaret Series sponsored by our friends at Huntington Bank presents a mix of jazz, rock and instrumental. These performances invite you on the stage at tables of four with the artists just feet away!
Jenn Grinels
Stage Door Cabaret Series sponsored by Huntington Bank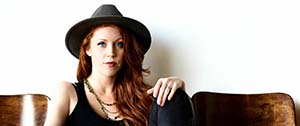 Jenn is a self-described "soulful, bluesy, jazzy, folk rock artist." She's released three critically acclaimed full-length albums, built a loyal fan base and collected numerous awards along the way.
Read more.
David Francey
Stage Door Cabaret Series sponsored by Huntington Bank
October 8, 2021 at 8:00pm
If you need to exchange your tickets or request a credit, please do so by October 12, 2020 at 3:00pm. For a detailed description of The Midland Theatre's credit policy, please click here.
Tickets: $33 (price shown does not include fees)
Buy Tickets Online or call 740.345.5483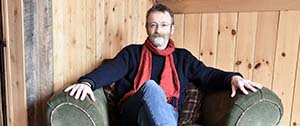 Francey is a Scottish-born Canadian carpenter-turned-songwriter, who has become known as "one of Canada's most revered folk poets and singers." In concert, his wry humor and openhearted singing style have earned him a loyal following.
Read more.