We are frequently adding great programming, doing ticket giveaways and much more, so stay connected with us!
Without the generosity of The Midland Theatre family and friends, we would not be what we are today. There are a number of ways you can be a part of something very special here at The Midland Theatre.
Kroger Rewards
Kroger will donate to The Midland Theatre every time you use your Kroger Plus Card!
Annual Fund Donation
Become an Annual Fund Member of $100 or more and gain ticket access before the public.
Amazon
Shop on Amazon.com using this link and Amazon will make a donation to The Midland Theatre.
Yellow Bus Series
Sponsored by Mortellaro McDonald's, The Licking County Foundation, The Ohio Arts Council, The Limited, Kohl's Cares and Mary E. Babcock Foundation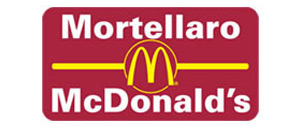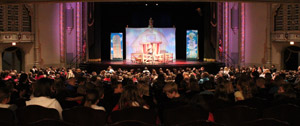 Young people learn in many ways. The emotional rush of a live performance could be the key to unlocking a world of learning. With generous support from Mortellaro McDonald's, The Midland Theatre is thrilled to provide this experience for thousands of students each year.
Sharing the magic of the performing arts with your students, this series explores concepts like sequencing, retelling and comparing different versions of the same story. Beyond the academic merits, a field trip to the Midland may be a child's only chance to see a live show in a beautiful theatre. At just $5 per person, the value is undeniable. All performances are 45-60 minutes.
Thanks to the support from great organizations such as Mortellaro McDonalds, The Ohio Arts Council, The Licking County Foundation, The Limited, Kohl's Cares and Mary E. Babcock Foundation, we are able to provide some financial assistance to help offset the cost of attending these special performances. Funding is limited, and The Midland Theatre may not be able to accommodate all financial needs, so prompt response is of the utmost importance.
For more information on the Yellow Bus Series, please contact Melissa Owens at 740.349.9218 x 5 or at melissao@midlandtheatre.org.
To download a copy of The Yellow Bus Series Flyer, right click and select "save as" here.
Black History Heroes, Soldiers and Spies
February 7, 2017 9:30am & 12:30pm | Grades 4-6
We've created a new show that celebrates some of the many stories of Black American heroes. In this production, audiences will have an opportunity to experience the work of the Buffalo Soldiers, including Colonel Charles Young, as they explore and settle the American West. They will also join the Tuskegee Airmen as they take flight to help win World War II. This play also highlights the work of spies such as Mary Elizabeth Bowser who worked for the Union during the Civil War. This exciting and interactive production will captivate audiences as they are drawn into some of the most unique and exciting stories from Black History.
Click here to download the study guide for this performance.
Gus Goes Green
March 15, 2017 9:30am & 12:30pm | Grades K-3
Gus, our giant dog puppet, leads your audience on a STEM-inspired adventure around the globe. He uses clever resources to find creative solutions for a thirsty man in the desert, a wacky inventor, a toy maker and one very funny bug. Audience volunteers join Gus on stage to engineer a device for gathering water, build a unique toy from recycled materials and more! By the end of the play Gus and his friends use Science, Technology, Engineering and Math to find smart solutions to real-life issues. This show is designed to encourage young people to help the Earth through recycling, energy conservation and creative thinking.
Click here to download the study guide for this performance.