We are frequently adding great programming, doing ticket giveaways and much more, so stay connected with us!
Without the generosity of The Midland Theatre family and friends, we would not be what we are today. There are a number of ways you can be a part of something very special here at The Midland Theatre.
Kroger Rewards
Kroger will donate to The Midland Theatre every time you use your Kroger Plus Card!
Annual Fund Donation
Become an Annual Fund Member of $100 or more and gain ticket access before the public.
Amazon
Shop on Amazon.com using this link and Amazon will make a donation to The Midland Theatre.
Yellow Bus Series
Sponsored by Mortellaro McDonald's, The Licking County Foundation, The Ohio Arts Council, L Brands Foundation, Kohl's Cares and Mary E. Babcock Foundation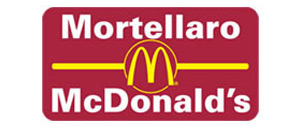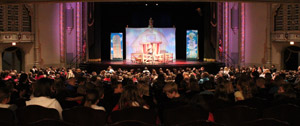 Young people learn in many ways. The emotional rush of a live performance could be the key to unlocking a world of learning. With generous support from Mortellaro McDonald's, The Midland Theatre is thrilled to provide this experience for thousands of students each year.
Sharing the magic of the performing arts with your students, this series explores concepts like sequencing, retelling and comparing different versions of the same story. Beyond the academic merits, a field trip to the Midland may be a child's only chance to see a live show in a beautiful theatre. At just $5 per person, the value is undeniable. All performances are 45-60 minutes.
Thanks to the support from great organizations such as Mortellaro McDonalds, The Ohio Arts Council, The Licking County Foundation, The Limited, Kohl's Cares and Mary E. Babcock Foundation, we are able to provide some financial assistance to help offset the cost of attending these special performances. Funding is limited, and The Midland Theatre may not be able to accommodate all financial needs, so prompt response is of the utmost importance.
Do you need assistance covering the cost of student transportation?
The Ohio Arts Council has a grant program that may be able to help.
Download the fact sheet about the OAC's BIG YELLOW SCHOOL BUS program.here.
For more information on the Yellow Bus Series, please contact Melissa Owens at 740.349.9218 x 5 or at melissao@midlandtheatre.org.
Download and print the Yellow Bus Series information and registration form here.
Solve it Cyrus and the Aftermath of a Math Class
February 7, 2018 9:30am | Grades 4-6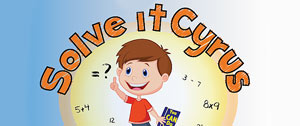 Cyrus can solve anything! Whether it be puzzles, mysteries, or riddles. If there's a problem to be solved Cy's your guy! But in this original musical from Stars Within Reach, Cyrus meets his match; Math Class. Come along as Solve it Cyrus and his friends learn the ins and outs of all things math in "The Aftermath of Math Class". Students and teachers alike will learn what makes math fun in this delightfully charming musical adventure!
Solve it Cyrus and the Aftermath of a Math Class's website to learn more.
How to Survive Middle School
A Robert Post Production
March 7, 2018 9:30am & 12:30pm | Grades 4-6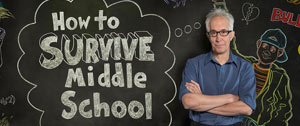 An absorbing, authentic, and fun program to help students ride a roller-coaster time in their young lives – brought to you by an acclaimed performer and comic genius who started out absolutely hating school.
There's no simple formula for helping middle school students navigate this stretch of their lives. But Robert Post, a performer who captivates audiences nationwide with his hilarious one-man variety show, has created a new program that brings middle-school kids and their deeply felt concerns right to center stage. "How to Survive Middle School" starts with an hour-long show that blends fun and entertainment with honest talk about social and emotional issues – and then follows up with lesson plans and activities that teachers can use to help students handle these issues with greater confidence and control.
The real power of this program – and what has most impressed educators familiar with it – is the way it gives voice to the students. Interspersed with Post's entertaining skits are short videos in which middle-school kids speak candidly about the pressures and worries they face. Teachers speak candidly as well, underscoring how deeply they care about their students. The final video features high-school students looking back and talking about how they "survived" their middle-school years, and reassuring the younger students that they, too, will survive.
Download the study guide material here.
Visit Robert Post's website to learn more.
Spaghetti in a Hot Dog Bun
May 1, 2018 9:30am & 12:30pm | Grades K-3 -SOLD OUT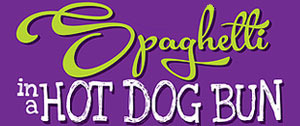 "Lucy, Lucy, eats stinky food that puts us all in a big, bad mood!" How can Ralph be so mean, Lucy wonders? Lucy is one of a kind, and Ralph loves to point that out. Lucy's defining moment comes when Ralph truly needs her help. Because she knows what she stands for, Lucy has the courage to make the right choice. This tasty new musical, based on the award-winning book by Maria Dismondy, empowers children, when faced with bullying, to always do the right thing and to be proud of themselves.
Visit Spaghetti in a Hot Dog Bun's website to learn more.